Scrap shears from McSchrott
Cut scrap can be used directly by the steel mill.
By selling directly to the steel mill you get a better price and are more independent. We operate scrap shears ourselves at our 6 locations in Germany and use this advantage.
Consulting
We will find the right scrap shear for you
Delivery
The scrap shear is delivered directly to you
Setup
We instruct your employees and make sure the scrap shear is ready for operation
Maintenance
We also offer Maintenance and support, by phone and on site
Partial amortization, installment plan and long-term rental are possible – contact us.
Our Scrap shear in action
Scrap shears are used for economic scrap cutting:
– simple automatic operation
– energy-saving
– cost-saving
– no foundation required
The scrap shear can cut almost all kinds of scrap material. According to your needs, you have different models to choose from.
Questions about scrap shears
If you have any further questions please feel free to contact us by email / phone / WhatsApp
What are the advantages of scrap shears?
The operation of a scrap shear offers:
Independence by saving the middleman.
(higher income from the sale of the cut scrap material)
Full capacity utilization in container loading
Higher competitiveness
Acquisition of new customers
Less space necessary for the cut scrap material
What scrap shears do you offer?
We offer mobile and stationary scrap shears. The scrap shears are available in various sizes and can be operated either electrically or with diesel.
Depending on the model, the feed hopper is between
1800mm x 1400mm x 500mm (LxWxH) and 3830mm x 2800mm x 900mm (LxWxH).
Depending on the model, the press compartment size is between
1680mm x 1200mm (LxW) and 2678mm x 2000mm (LxW).
How much scrap material can the scrap shear process?
This depends on the scrap shear, the scrap material and the loading of the scrap shear by your employee. Depending on the model, 3 – 30t per hour can be processed.
How are the machines maintained?
We offer various service concepts that can be individually selected by the customer.
How to operate the scrap shear?
The scrap shear is operated by remote control by the excavator operator. No other personnel is necessary.
The history of McScrap dates back to 2001, when founder Christian Carla started as a sole proprietor doing flame-cutting work and scrap metal demolition. Five years later, he opened his first scrap yard, which he sold again in 2011. In the same move, he opened several new scrap yards – first under the name McScrap – which he continued to operate as a sole proprietor.
In 2018, he acquired his first scrap shear, but there were some problems with its operation. Through contact with Christian Stammberger, it was possible to design and commission his own scrap shear according to the specifications of the DIN standard.
This has been reliably performing its work ever since. One year later, a mobile scrap shear that can be loaded onto a truck was developed in-house and commissioned. The scrap shears are continuously developed and adapted to new standards and requirements.
In 2020 the company was renamed to McSchrott Rathenow GmbH. After more than 4 years of extensive testing, McSchrott has decided to market the self-developed scrap shears so that other companies in the industry can also benefit from the advantages.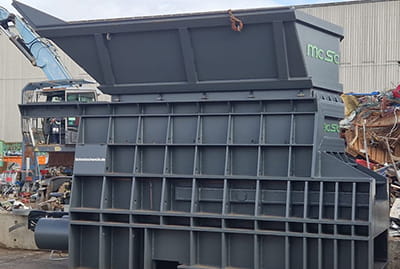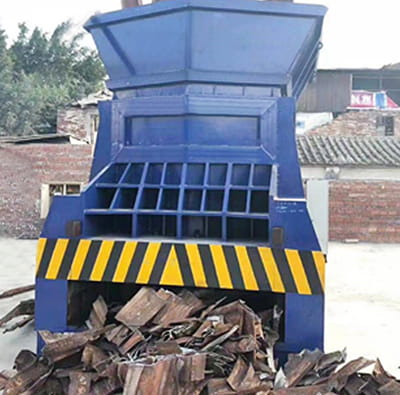 What our clients say about us
"We initially rented a scrap shear from McScrap for 5 months. The smooth process and reliable operation then convinced us, so we purchased the machine."
"In the past, we had purchased a scrap shear but had major maintenance issues with it. With McScrap, I like that I can cover myself with the maintenance packages."
"We rented a MS-6300 from McSchrott – it has been in operation for quite some time now. McSchrott has made the cutting blade change reliable and straightforward. "
We answer on the same day